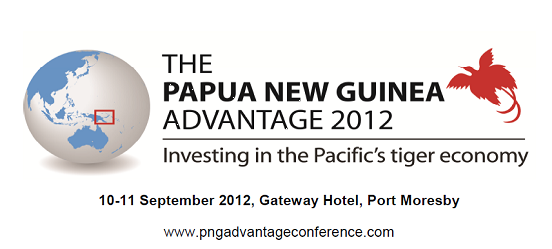 The Papua New Guinea Advantage 2012 conference is dedicated entirely to the promotion of business and investment in PNG. Over two days, it will:
Showcase specific areas of opportunity where international and domestic businesses could contribute in a meaningful and sustainable way in the development of PNG.
Provide a forum in which they can meet prospective local and international partners (local entrepreneurs, super funds, banks, fund managers, landowner companies, multilateral/donor agencies, facilitators and service providers).
The event will focus upon likely areas of major opportunity in PNG over the next decade, with a heavy emphasis on regional opportunities, and an entire day dedicated to opportunities in infrastructure. It will be co-hosted by the Port Moresby Chamber of Commerce and Industry and Business Advantage International.